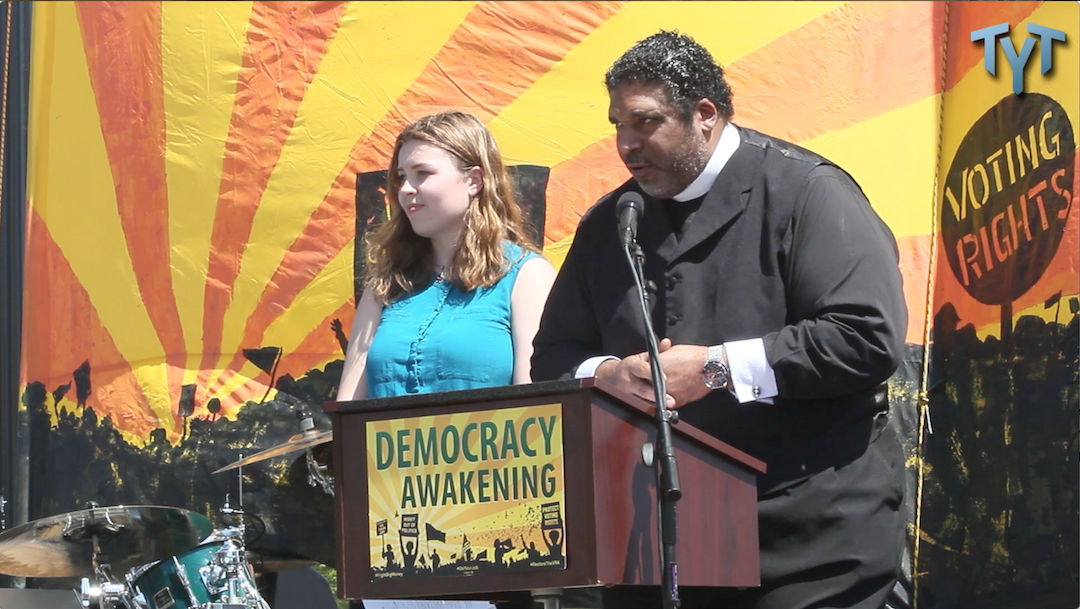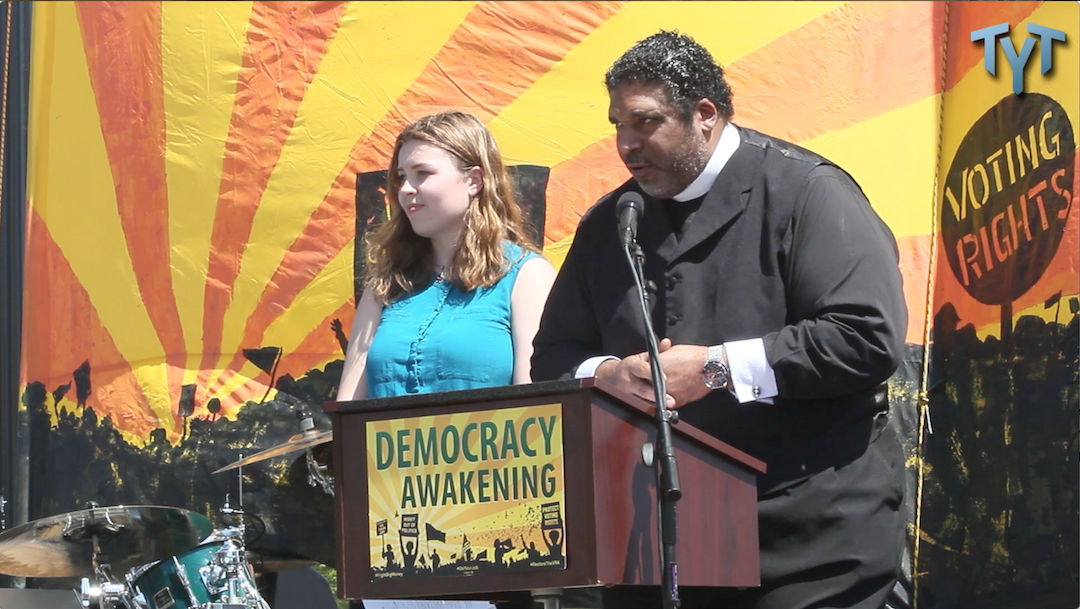 Rev. Dr. William Barber's moral critique of plutocracy is a call to arms, not just for the faithful, but for all who want to achieve the America promised to us in our founding documents.
Here are 4 videos of Rev. Barber speeches and sermons, produced by Story of America:
Here he breaks tradition and comments on the 2016 presidential race in each of 2 guest sermons at the All Souls Unitarian Church in Washington DC:
Rev. Dr. William Barber's message of moral clarity and civic courage is spreading. The video above by Eric Preston of Fusion Films documents Rev. Barber's Palm Sunday sermon at the historic Riverside Church in New York City.  Yara Allen sings. "Walk with me, Lord" to introduce to Rev. Barber's sermon.
And here is Rev. Barber's speech and interview at Democracy Awakening, filmed by Eric Byler and Ryan Clayton of The Young Turks  this past Sunday, April 17, 2016.
Please support Story of America with a tax deductible donation.